On this day in 1945, representatives of the Japanese empire boarded the USS Missouri, and in a brief ceremony, signed the articles of surrender that brought to a close World War II.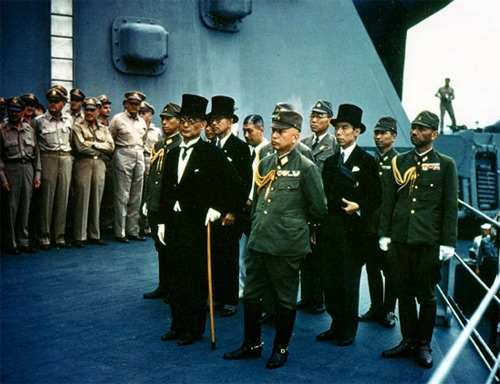 …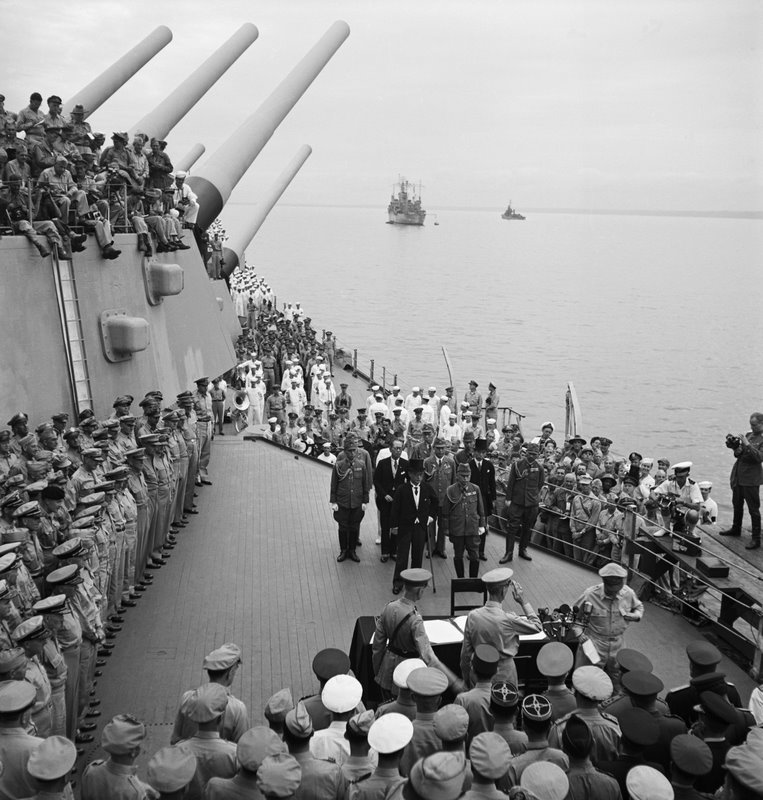 …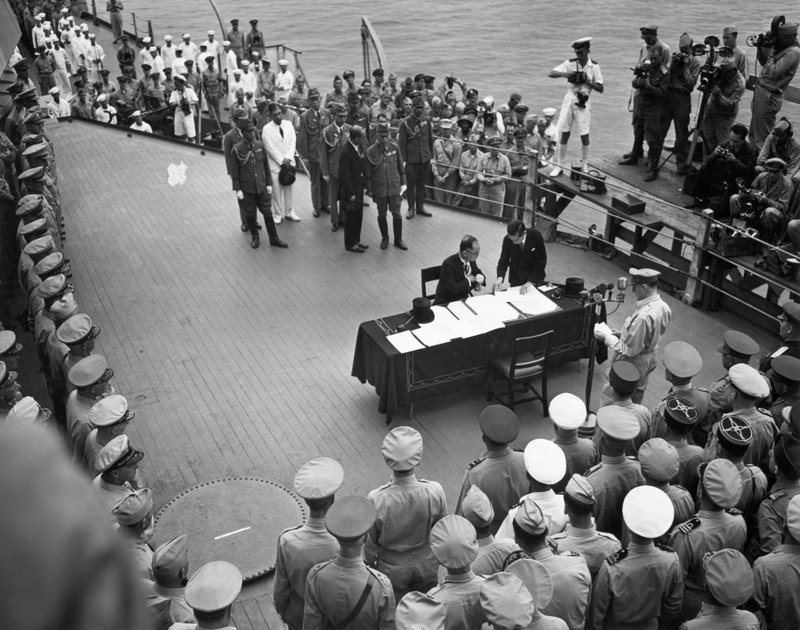 Roughly 16 million Americans would serve in uniform during the war, about 10% of the population.  Four hundred thousand of them would die. A million would be wounded.
On the Axis side, Germany and Japan were devastated, and Italy in scarcely better condition.
Of the Allied powers, France and the British Empire were exhausted. Russia, while triumphant, had suffered casualties that boggle the mind to this day.
Only the United States ended the war with its population and infrastructure intact.
The war had ushered in ever greater horrors, from concentration camps, aerial bombing campaigns and of course, the atom bomb.
And if the war failed to bring universal peace to our planet, it did show a glimpse of what warfare could be in the future. That wars since then have been, by comparison, modest affairs, is , if not a good thing, better than the alternative.