Lots of news in the defense industry and from the services.
We mentioned the first flight of the massive Sikorsky CH-53K yesterday.
[youtube https://www.youtube.com/watch?v=22NdgJ9Cc9A]
—–
A handful of Air Tractor AT-802 light attack/ISR planes intended for Yemen have been diverted to Jordan instead. I guess the reasoning is that the Saudi coalition fighting in Yemen has enough of what it needs right now, and Jordan, facing the challenges of ISIS affilated rebels near and within its borders needs them more.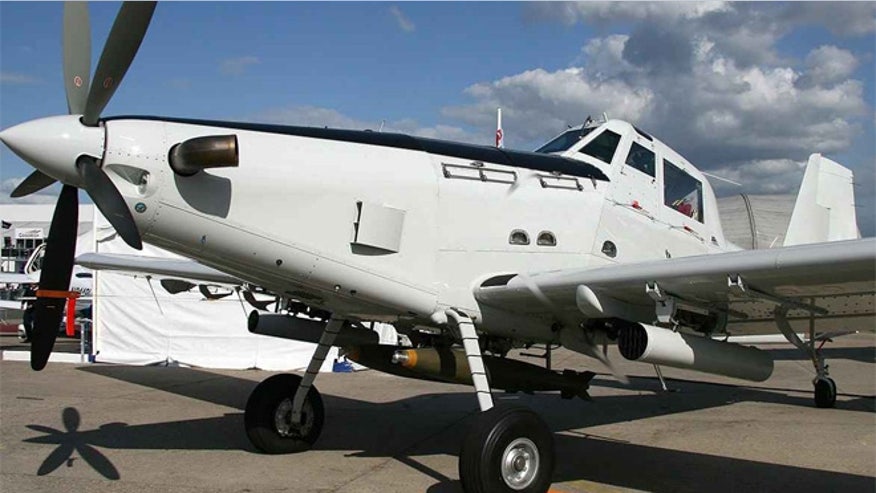 —–
Russia is notoriously tight lipped about its military operations, but they're also pretty damn good at propaganda. Their puppet news agency, RT, through its video service, Ruptly, live streamed the launch of several sorties from Latakia airbase against anti-Assad forces in Syria.
[youtube https://www.youtube.com/watch?v=A68hFRdgdLg?feature=player_embedded]
—–
Congress likely will hold hearings on an airstrike against a civilian hospital in Afghanistan, which reportedly was called in by Fort Bragg soldiers.

The U.S. military, NATO officials and the Afghan government are investigating the attack against a Doctors without Borders facility on Oct. 3. At least 30 people were killed, according to the humanitarian organization that provides emergency medical care to people in areas of conflict, epidemics or disasters.

Congress is expected to hold hearings after the Defense Department completes its investigation, according to a congressional staffer familiar with the situation. High-ranking military officers likely will testify, the staffer said.
No surprise there. It's become quite apparent that the US forces in the area knew well in advance that the facility was a MSF compound. Given that they knew that, and still called in an airstrike, it really, really indicates that they have to have had very good reasons to consider it a lawful, and worthy, target. Simply treating Taliban casualties would not be sufficient cause. After all, our own military treatment facilities are (theoretically) covered under the Law of War.
One suspects though that there will be sensitive issues surrounding discussing the evidence that led to the request for the airstrike. Sources and methods kind of stuff. From a WaPo post the other day, it sounds like knowledge of the MSF facility stretched all the way back to the Pentagon, and so did concerns about what the facility was doing.
——-
The Lot 38 contract has been signed for 15 more EA-18G Growlers.
—–
Five Americans have been wounded in action while fighting ISIS in Iraq. But the U.S. military won't say the first thing about who they are, or how they got injured.

The Pentagon says Master Sgt. Joshua Wheeler, the Delta Force soldier who died last week in a hostage rescue mission in Iraq, was the first U.S. service member killed in action in the ISIS war. But Wheeler was not the first combat casualty.

Five other service members have been "wounded in action" since the U.S. first sent troops back into Iraq last year, according to statistics from the Pentagon and interviews with officials in Iraq (PDF). But how and when they were injured, the Pentagon refuses to say.
The Pentagon can't say US troops are in combat, because that would demonstrate that Obama lied about successfully ending the war in Iraq with the disastrous pull-out of US troops in 2011.