To steal some content from ArthurK, here's a pic of Japanese Betty bombers making a torpedo attack the day after the initial landings on Guadalcanal.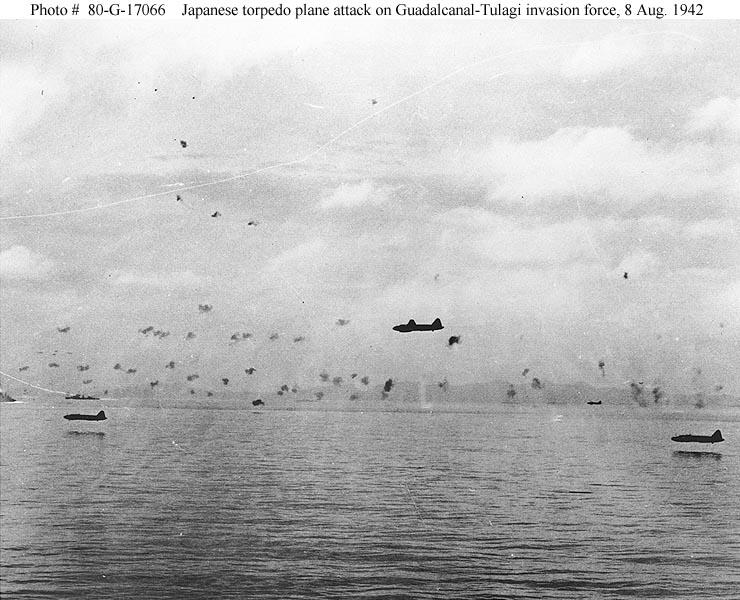 Actually, the low planes would likely have to climb a bit for the actual drop. Too low a an altitude at drop, and the fish might broach and lose control.
US doctrine had drops made from roughly 100 feet at the beginning of the war, but by wars end, the envelope for successful drops was much bigger.
[youtube=http://www.youtube.com/watch?v=R552QfbD8AU]