One of the readers here complained that I don't pay enough attention to the lovely ladies of science fiction. I do pay some, but he had a point. So I told him to get off his duff and send me some pics. He did- Here's his choice, Carice Van Houten. Thanks, LT Rusty.

Today's subject is a little more mature than the most recent subject.  She is Dutch, 35 years old, known for her (
lots of skin exposed
) roles in (among others) Black Book and Black Butterflies, which are foreign films, and her (less skin exposed) role in Valkyrie w/ Tom Cruise.
She is currently playing a supporting role in
Game of Thrones
, as Melissandre, the Red Priestess.  Her character is … well, don't know if she's a good guy or a bad guy, to be honest.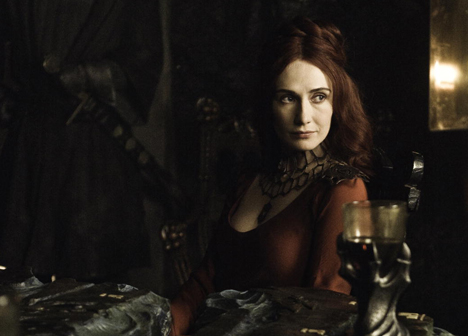 If you'd like to be considered for a guest post for Load HEAT, shoot me an email with your hottie's name, 12 or so pics, and a thumbnail bio. No nipple rule in effect.