2011 is the 100th anniversary of Naval Aviation. In honor of this, the Navy is painting a limited number of aircraft in historic paint schemes.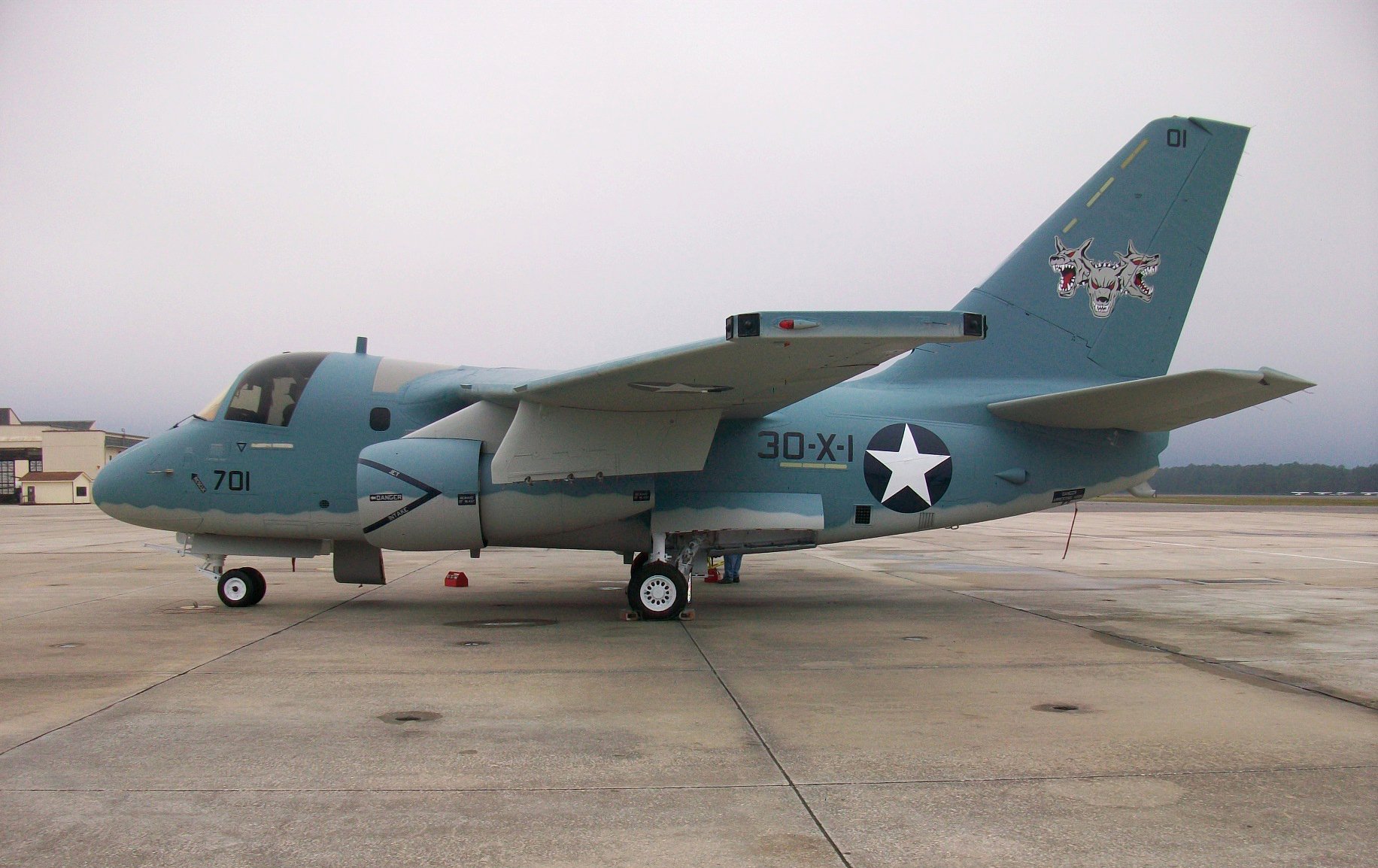 That light blue scheme is inspired by the paint scheme worn by USN aircraft in the Pacific in the early days of WWII, such as at the Battle of Midway. Looking good!
What else is retro? Well, the aircraft itself. The Navy retired all of its S-3s a couple years ago. It didn't bother to replace them. But when it decided it needed a way to patrol the missile ranges off the California coast, it pulled a couple S-3s out of mothballs and is currently refurbishing them for the job. Maybe, just maybe, the Navy should have just kept them in the first place.